About Us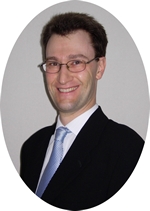 Advice Supermarket was founded by Paul Bradley, an acknowledged expert with 24 years' of proven experience in the field of CV writing, job search and interview coaching.
This expertise was gained from founding Bradley CVs, which is now a world-class professional CV writing service. Paul is still heavily involved in shaping Bradley CVs' future as its Managing Director.
We have successfully helped 1000's of clients find the jobs that they desired, which means that all our advice has been thoroughly tried and tested in today's highly competitive jobs' market.
Paul has regularly contributed to The Guardian newspaper's CV clinic, to BBC TV and radio programmes and leading newspapers, including The Times, The Daily Telegraph and the Financial Times.
Advice Supermarket is a sister company to Bradley CVs and provides advice and coaching through online videos and tutorials on how to expertly write an interview-winning CV yourself, how to master interviews and how to win the job offers and salary you deserve.
How can Advice Supermarket help you?
You may need help with writing your CV, you may be struggling to get interviews or you may need help to answer tough interviews questions. Whatever problems you face or whatever help you need, we will have helped a client that faced exactly the same problems as you. Please take a look at: